Geju Business School Principal Zhou Visit China Coal Group to discuss cooperation
Date: 2022-03-17 Tag: China Coal News Cooperation Tag: Browsing volume:3489
On March 17, Zhou Mingjiao, vice dean and executive dean of Jining Branch of Gezhou Business School, visited China Coal Group to discuss and cooperate with Jining Industry and Information Business Vocational Training College under the group to carry out online platform training and other related matters. Li Zhenbo, General Manager of Digital Economy of China Coal Group and China Transport Group, General Manager of China Transport Group; Su Yan, General Manager of Kuco Big Data Company under the Group; Wait for the leadership to accompany you.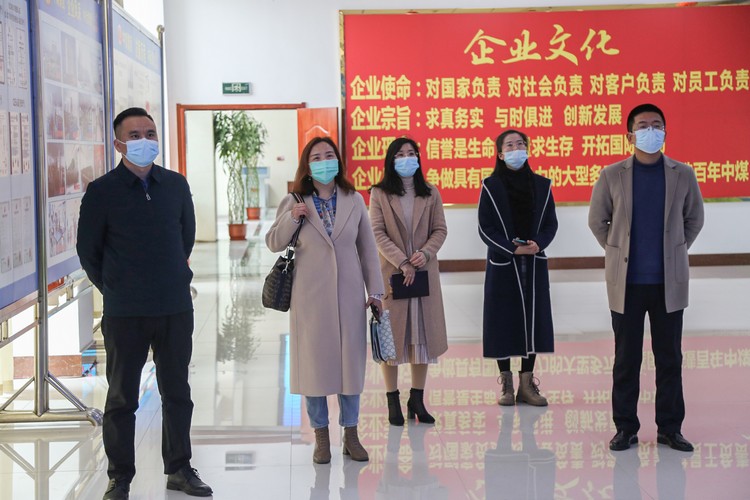 Accompanied by President Li, Dean Zhou visited China Coal Group's digital business exhibition hall, e-commerce company, software technology company, live broadcast center, informatization online promotion center, and big data platform, and visited Jining City, a subsidiary of China Coal Group. The training center, training classroom, activity center, etc. of Gongxin Business Vocational Training College were highly praised by Dean Zhou.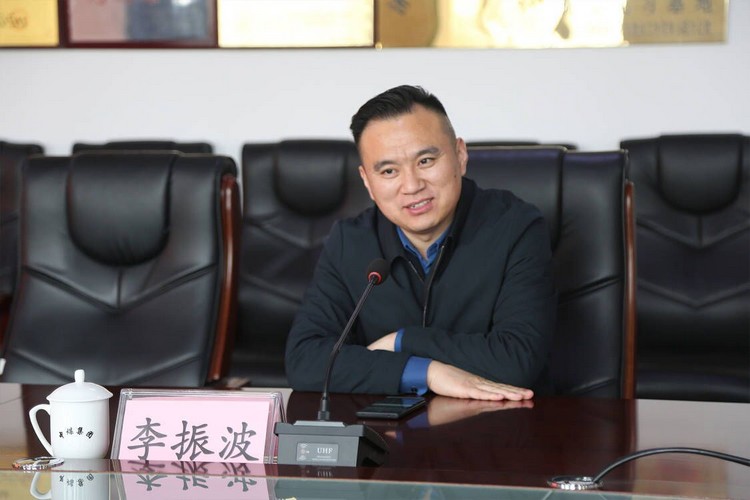 At the symposium, Mr. Li first welcomed the arrival of Dean Zhou, and then Liu Lu, Dean of the Industrial and Commercial Vocational Training College, introduced in detail the arrangement and skills training of the Jining Industrial and Commercial Vocational Training College under China Coal Group. . Jining Industry and Information Business Vocational College is invested and established by Shandong China Coal Mining Resources Group Co., Ltd. It is a comprehensive vocational education and training college specializing in vocational skills training and developing at various levels and at multiple levels. Over the years, with the care and support of leaders at all levels and all walks of life, the college has made great efforts to cultivate various professional and skilled talents. Professional courses such as infant workers, nursery workers, and Chinese pastry chefs have successively carried out skills training with Jining Veterans Affairs Bureau and Jining Women's Federation. The college has been rated as "Shandong Province Cross-border E-commerce Training Base" and "Shandong Province's Most Popular E-Commerce Service Organization", "Jining City Innovation and Entrepreneurship Demonstration Base", Jining City Veterans "Employment Express" designated training college, municipal high-skilled talent training demonstration base, municipal worker entrepreneurial park and many other honors .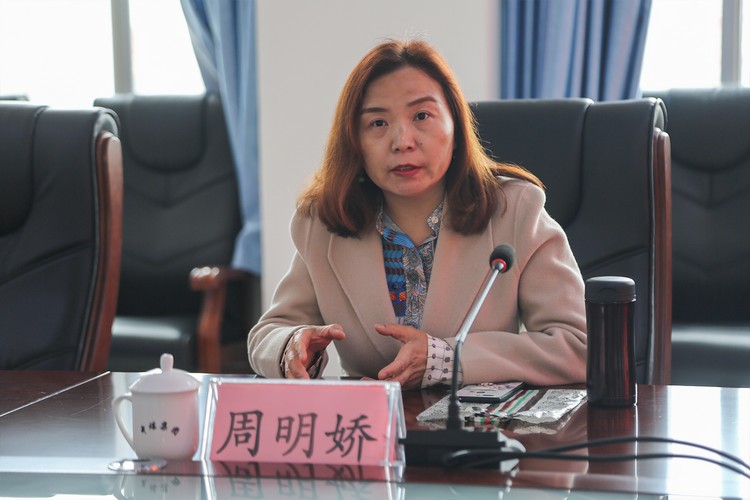 Through the visit, Dean Zhou spoke highly of the development, school-running philosophy, school-running experience and faculty of Jining Industry and Information Business Vocational Training College under our group. Dean Zhou said that the Pattern Business School is an online business education institution, dedicated to developing education with new Internet technologies, and has built a "panoramic immersive live broadcast interactive teaching system" to create an online interactive live broadcast management education platform. In the next step, it will strengthen the joint development of party building training, online talent training for enterprises and institutions, rural economic revitalization, online and offline promotion of informatization, and corporate executive training with China Coal Group and its subsidiary Jining Industry and Information Business Vocational Training College. Strengthen cooperation, exchange needs, promote development together, and better achieve win-win development for both parties!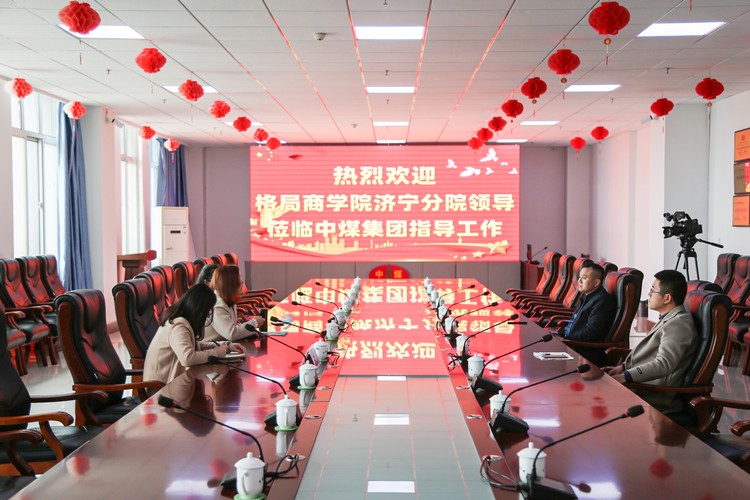 Mr. Li said that he was very grateful to Dean Zhou for his full affirmation of the development of China Coal Group and its subsidiary Jining Industry and Information Business Vocational Training College. As a well-known online interactive live education platform in the country, the pattern business school has strong teachers. We are very We are willing to cooperate with the Pattern Business School to carry out online live training, sharing resources, complementing our advantages, and achieving mutual benefit and win-win results!