China Coal Group Won The Title Of Shandong Province Technology Innovation Demonstration Enterprise In 2023
Date: 2023-11-01 Tag: China Coal News Demonstration Enterprise Tag: Browsing volume:195
Recently, the Shandong Provincial Department of Industry and Information Technology organized and carried out the identification of technological innovation demonstration enterprises in Shandong Province. After enterprise application, recommendation by relevant departments, expert demonstration and other procedures, China Coal Group was awarded the title of Shandong Province technological innovation demonstration enterprise in 2023.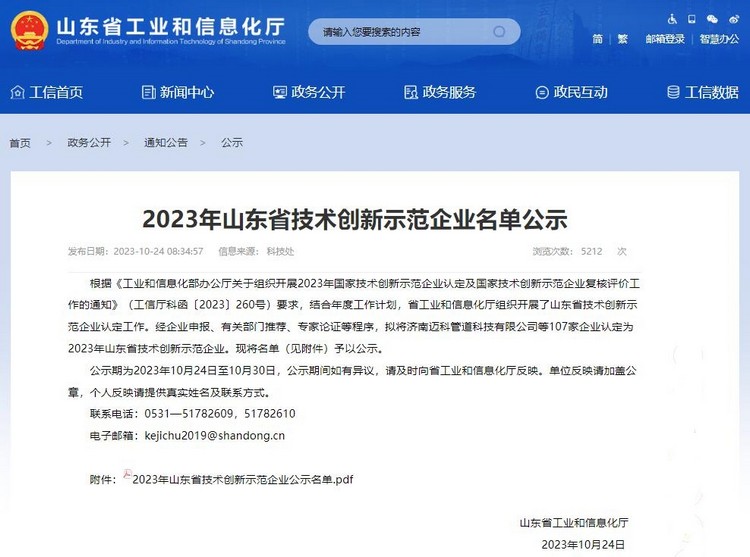 Innovation is an important source of power for enterprise development. Over the years, China Coal Group has adhered to the innovation-driven development strategy, continued to increase investment in research and development, improved independent innovation capabilities and brand building, continuously enhanced the core competitiveness of the company, further expanded market share, promoted high-quality development of the company, and played a leading and exemplary role. Make positive contributions to assisting the conversion of old and new driving forces in Shandong Province, regional economic construction and industry technological progress.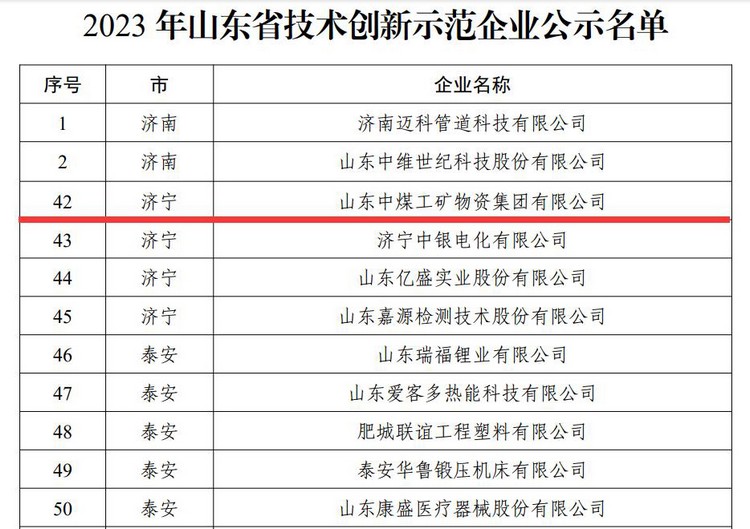 In the next step, China Coal Group will continue to implement the innovation-driven development strategy in depth, give full play to the leading and demonstrative role of provincial technological innovation demonstration enterprises, and strengthen the construction of innovation platforms, carry out key common technology research, introduce industry leading talents, and strengthen industry-university-research collaborative innovation. and other measures to gather innovative resources, accelerate the improvement of corporate technological innovation capabilities, and promote the high-quality development of the group's intelligent manufacturing.